Your command and control center
Integrate leads, track as they are being qualified, nurtured, and get involved at the right time.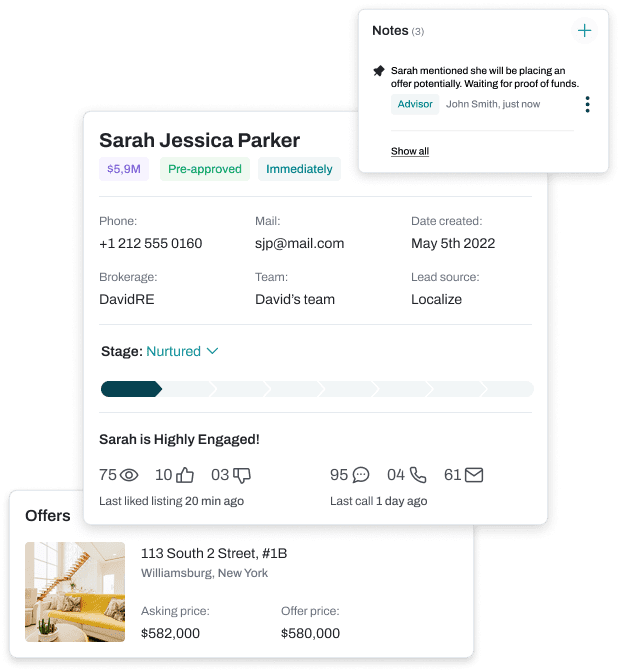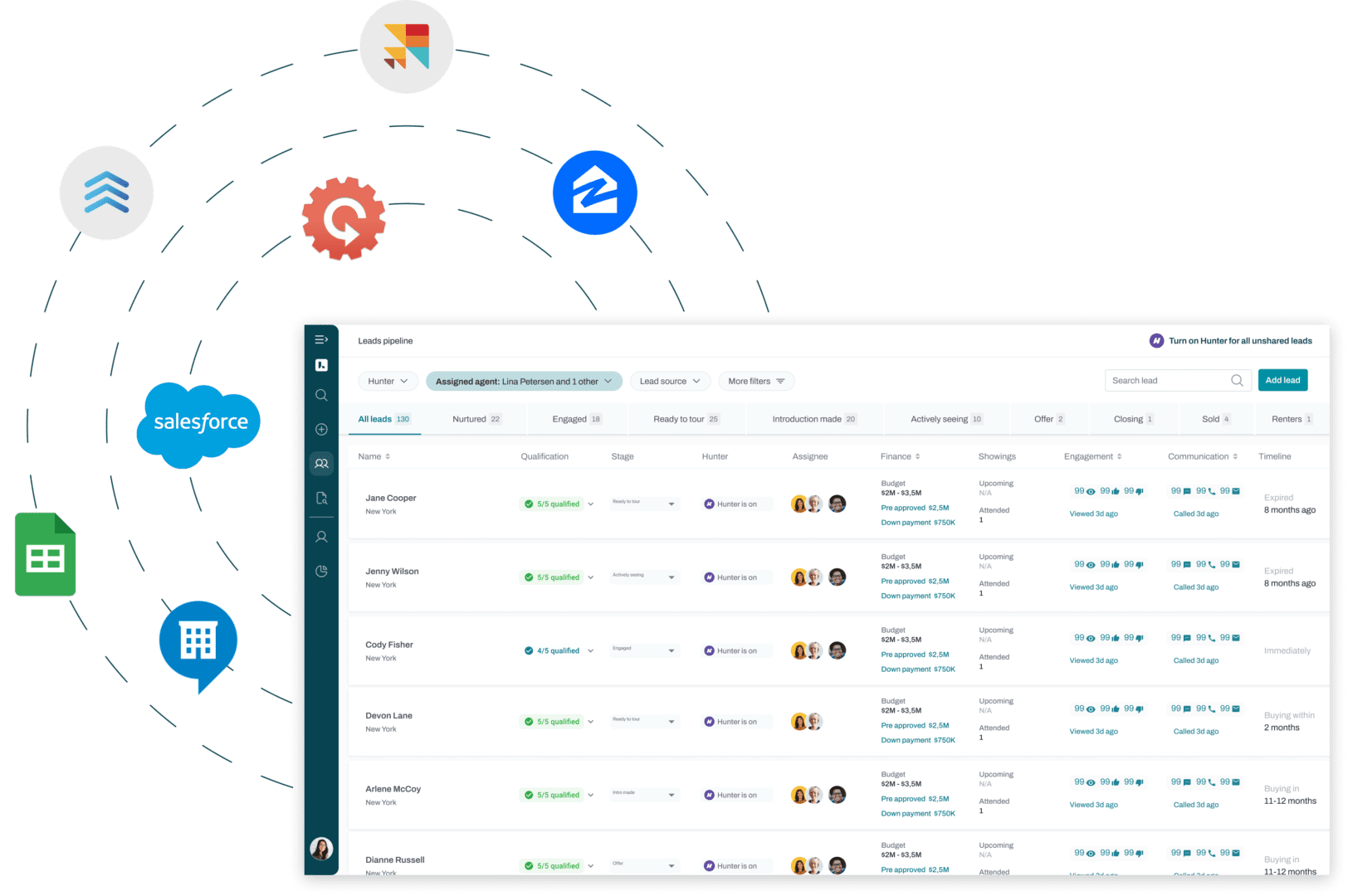 Integrate any external lead source into one place.
Track your opportunities while our technology works for you
Get to know your homebuyers with our deep customer profiling data.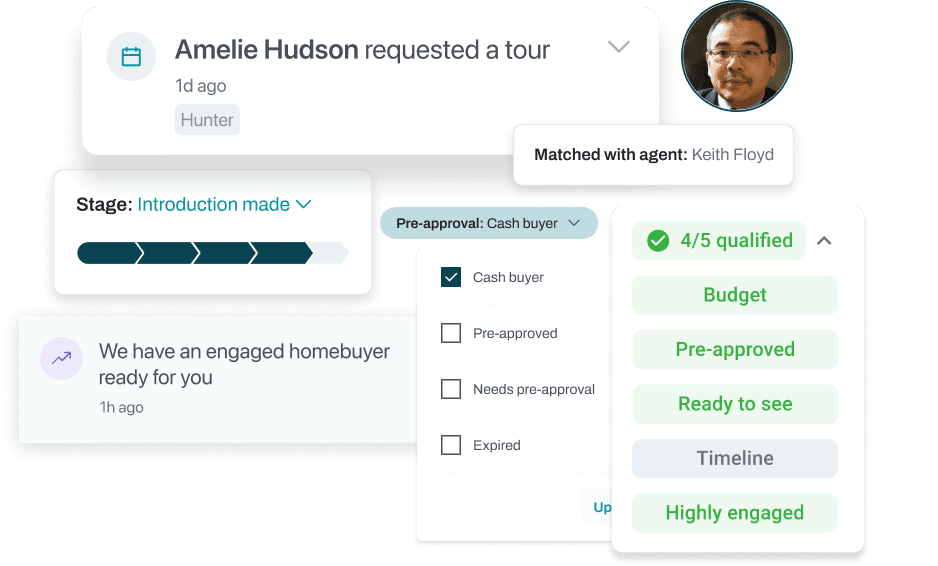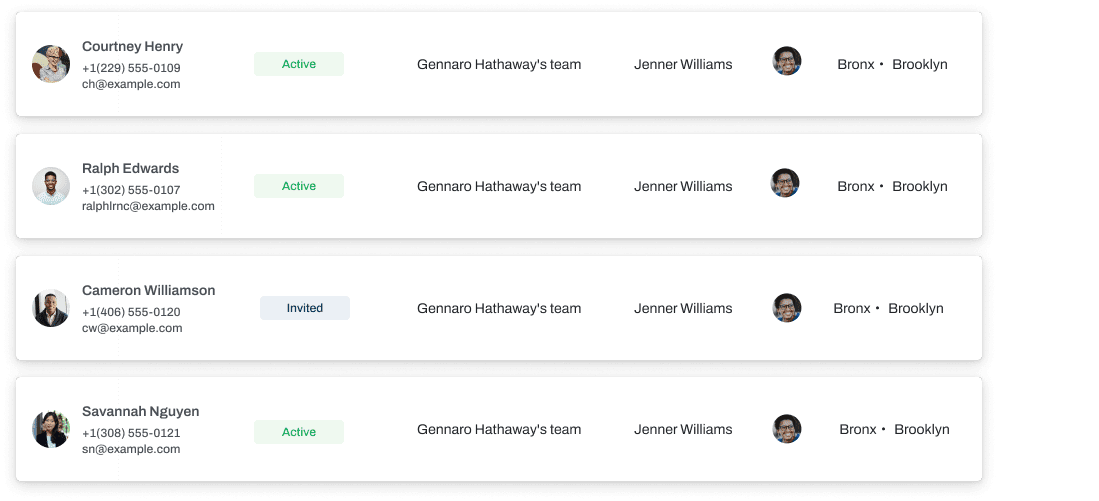 Manage and grow your team
Add agents to your team and assign your agents to ongoing deals. 
Your personal operations team
Get to know your dedicated partners
When you have LocalizeOS, you get a dedicated home buying advisor that works with your homebuyer opportunities (leads) and a customer success manager to ensure your success with us.