Engage and nurture your leads at scale
You. Amplified.
Have 100 leads? 1,000? 100,000?
Convert these to opportunities with Hunter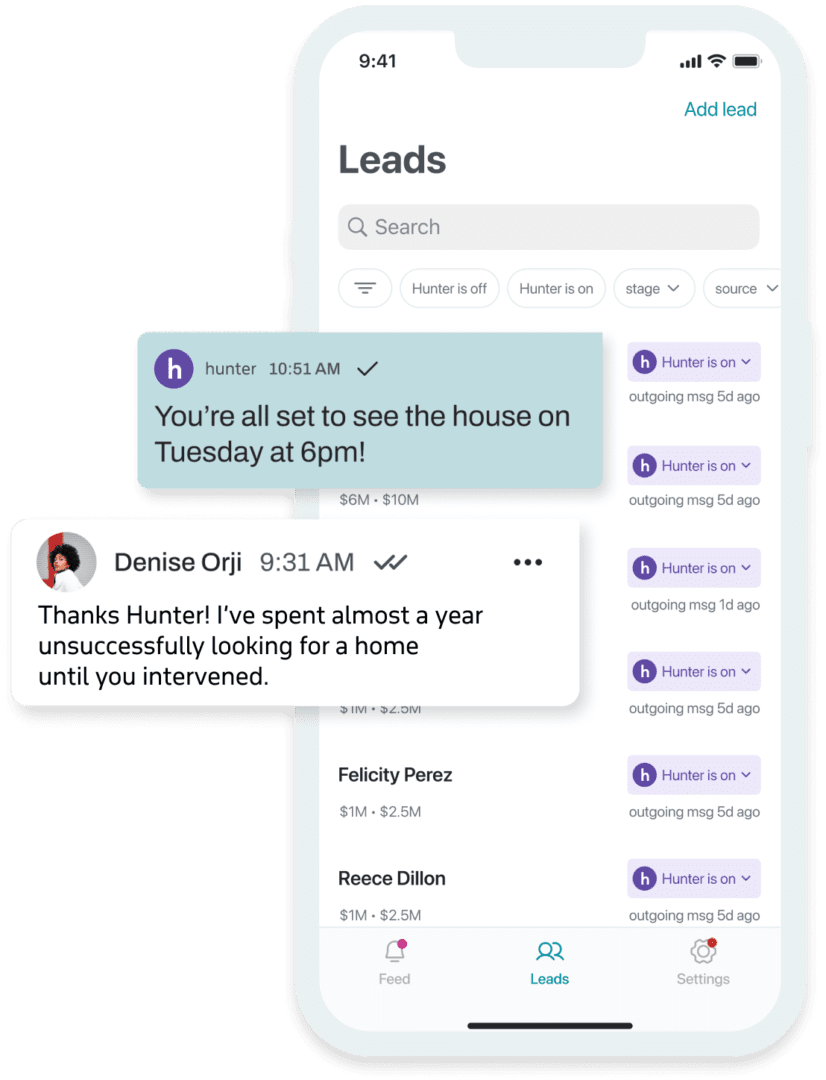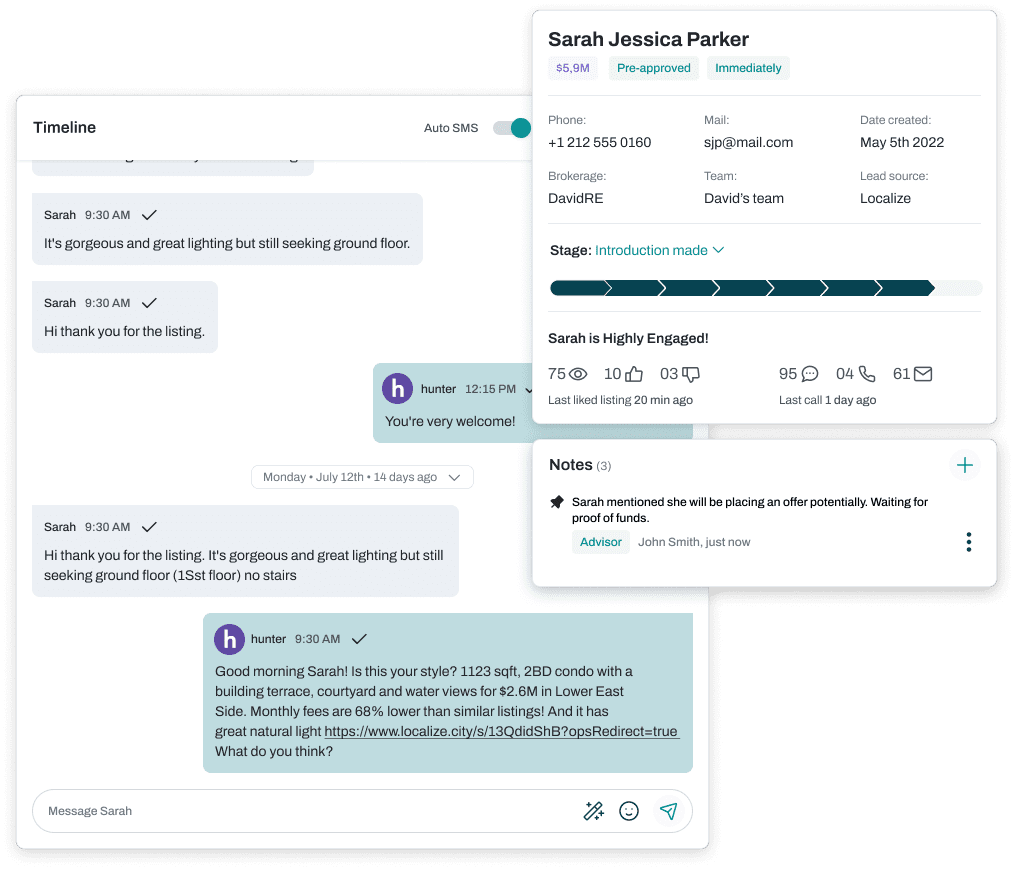 Work smarter, not harder.
Spend your time with leads proven most likely to transact.
Obtain full transparency.
Work with fully profiled buyers,
including their must-haves and nice-to-haves.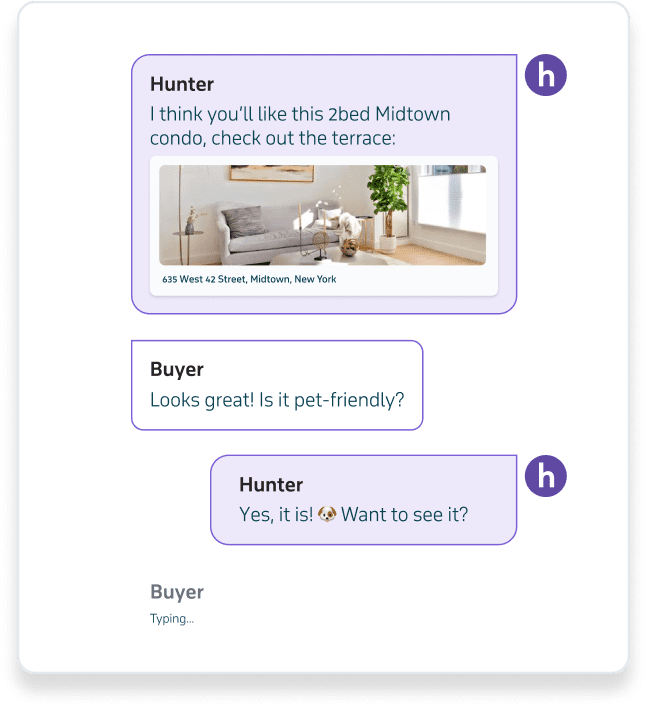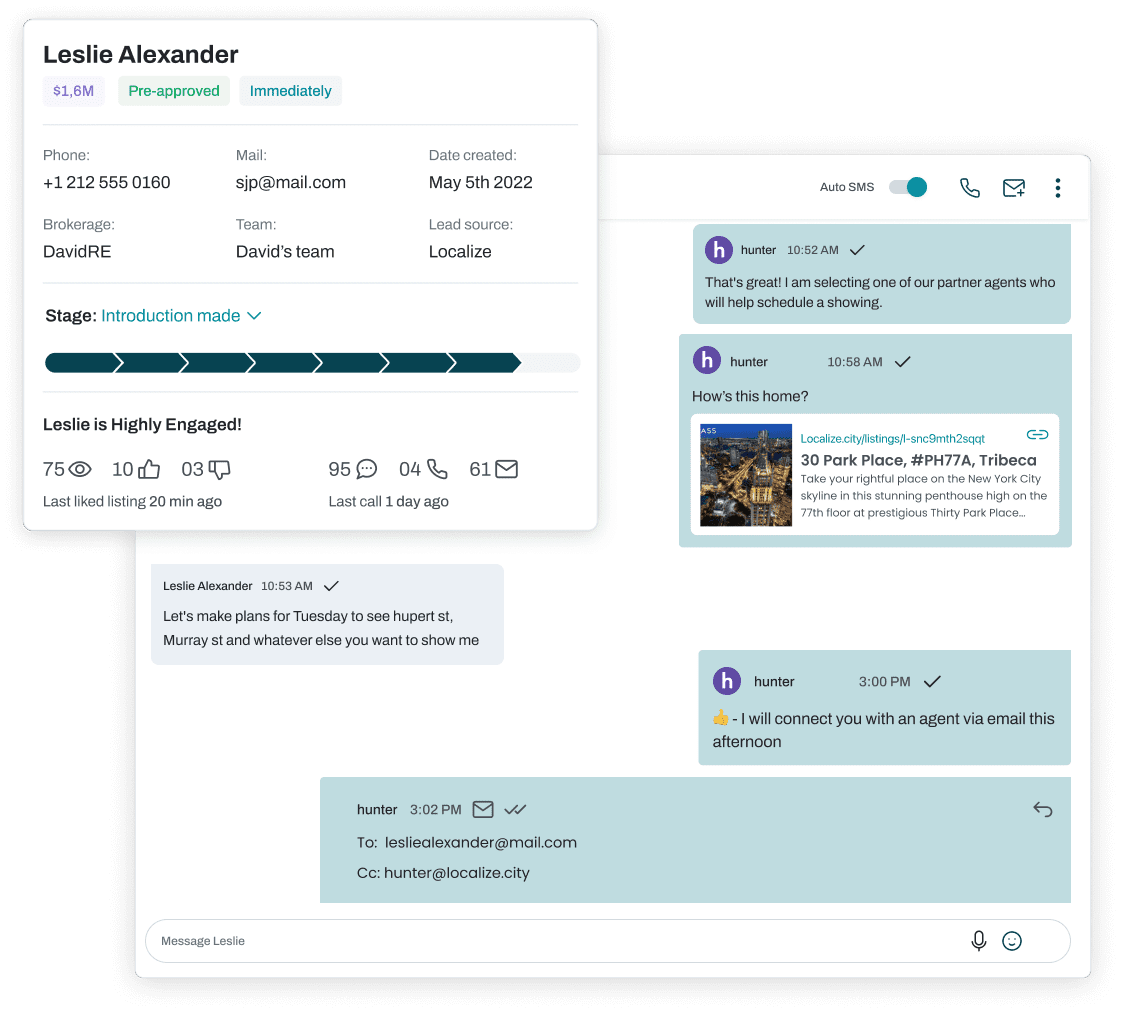 Stop window shopping.
Only show the homes your leads are most likely to purchase.

Human-like experience at beyond human scale
Turn Hunter on to cultivate, qualify, and nurture leads so you can focus on closing deals. Get matched with ready-to-purchase buyers at the right time. Hunter proactively and kindly picks up the pace by establishing a meaningful human-like-feel conversation over text messages.